adidas Originals Unleashes C-10, Take 30% Off adidas Bags And $20 Off $100 At adidas.com Plus Free Shipping
As the summer winds down, and athletes, kids and adults ramp up for the next season, you all are out scouring the stores for new shoes and totes to carry your life around in: school books, gym equipment, travel accessories. The Sports Techie community blog wants you to know about the new adidas C-10, their sport Bag sale, plus $20 off $100 at adidas website that includes free shipping!
It was only a matter of time before it happened. It was only a matter of time before adidas Originals took the characteristics of some of their greatest shoes (inspired by basketball shoes Crazy One and Forum, as well as adidas running series ZX 000), took design cues from their fashion lines, and then scoped out the world pulling lines and silhouettes from cutting edge architecture and automotive design, plus amazing tech. That time has come. Introducing the adidas C-10. This is the shoe that will be melting the sidewalks, the runways and the corridors this fall. Get ready for your site stats to skyrocket with the
adidas C-10
.
**The links in this post are affiliate links and I will receive a small commission if you make a purchase after clicking on my link.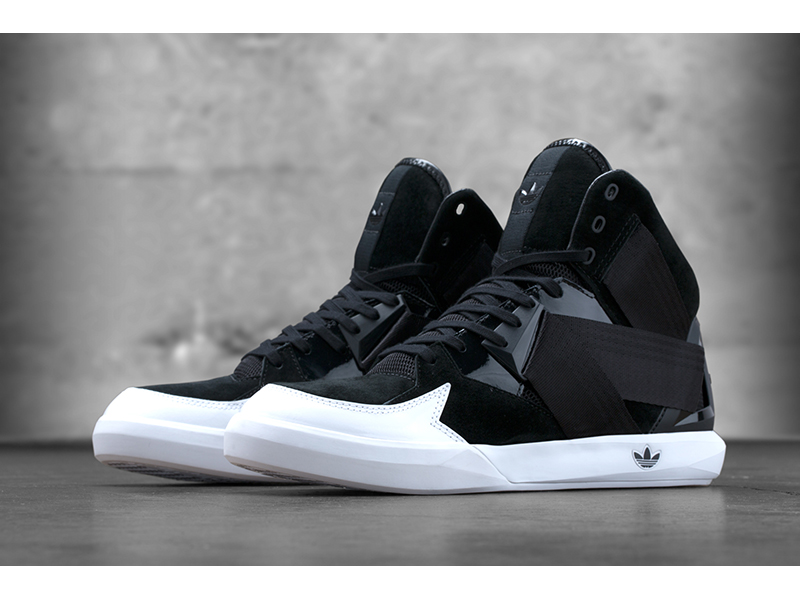 adidas Originals Unleash the C-10
You and I are more than just one sport. We are more than just one fashion. Our DNA is written with all of our passions, our desires, our future goals and our historical past accomplishments … all of it building into one evolving entity. As we are always changing, our style needs to be a constant blending of us: past, present and future. We are complicated creatures, and need a shoe that can reflect as much.
That shoe is here. adidas Originals has just unleashed the adidas C-10.
Much like our own DNA, the DNA of the
adidas C-10
is an amalgam containing fast, sharp angles taken from automotive design and architecture, premium materials, genetic traits handed down from adidas Basketball shoes (Crazy One and Forum), as well as adidas ZX 000 running series, and a new cutting-edge play on the 3 stripe icon that is adidas Fashion. Traditional branding re-imagined and transformed into the perfect blend of form and function – a new three level strap execution that conforms to your feet as you move. This shoe is not one sport. It is not one fashion. The
adidas C-10
is an evolution of adidas sport and fashion… of past, present and future.
The adidas C-10, an aggressive new style icon that will be melting sidewalks, runways and corridors this fall, has been unleashed and is available on adidas.com.
30% Off adidas Bags
Whether you're looking for a sturdy new bag to toss your football, soccer or baseball /softball cleats into, or an iconic tote to use as a school bag, the adidas bag sale has what you're looking for. For a limited time, save 30% on adidas bags, including the iconic adidas airline bag, bowling bags, backpacks, gym bags and more… even racquetball carriers and tech bags! No code is necessary, just get on over to adidas.com and grab yours.
The 30% off bags sale is still going strong at adidas making now a great time for a #SportsTechie to find the perfect Back to School backpack.
Need even more incentive to shop now?
$20 Off All Orders Over $100 + Free Shipping
adidas has just announced that they are extending their popular $20 off all orders over $100 + free shipping promotion through Sunday, August 17th! Don't miss out on this great opportunity to stock up on all of your favorites at adidas.com! Use promo code ADIDAS20 to save today!
Sports Techie, Whether you crave the new C-10 shoe and the tech features, or love having 30% Off adidas Bags with no Promo Code necessary Now-8/24, and you want to take advantage of the stack deal of $20 off all orders over $100 + free shipping by using promo code: ADIDAS20 Now-8/17,  to save even more; you can do it by clicking on any this blogs adidas pictures, banners and links which takes you to adidas.com for the sale and to make a wise, money saving purchase or two.
I like adidas sports technology and so will you.
Whether you are New York, St. Louis, Detroit, or Denver or Seattle, or around the globe, see y'all later here in Atlanta.
I will see ya when I see ya, THE Sports Techie @THESportsTechie – http://twitter.com/THESportsTechie
Sports Techie Social Media Networks
Sports Techie Skype: sportstechie
Sports Techie Twitter: @SportsTechieNET:  http://twitter.com/SportsTechieNET
Sports Techie Facebook Fan Page: http://www.facebook.com/SportsTechie
Sports Techie YouTube Channel: http://www.youtube.com/user/sportstechie
Sports Techie Google+: http://gplus.to/SportsTechie
Sports Techie Google+ Community: https://plus.google.com/u/0/communities/103708211458464405078
Sports Techie (Robert Roble) Google+: https://plus.google.com/u/0/+RobertRoble/posts
Sports Techie LinkedIn Group: http://www.linkedin.com/groups/Sports-Techie-2958439
Sports Techie Instagram: http://instagram.com/sportstechie
Sports Techie Pinterest: http://pinterest.com/SportsTechie/
Sports Techie Moby Picture: http://www.mobypicture.com/user/sportstechieNET
Sports Techie Myspace (Bob Roble): http://www.myspace.com/549000677
Sports Techie Flickr: http://www.flickr.com/photos/86791607@N04/
AND
Sports Techie Guy: https://twitter.com/sportstechieguy