Brazuca – Official 2014 FIFA World Cup Match Ball
Pharrell Williams celebrated @brazuca surpassing 2 million Twitter followers by letting the popular ball wear his famous hat – @brazuca Hits 2 Million Twitter Followers.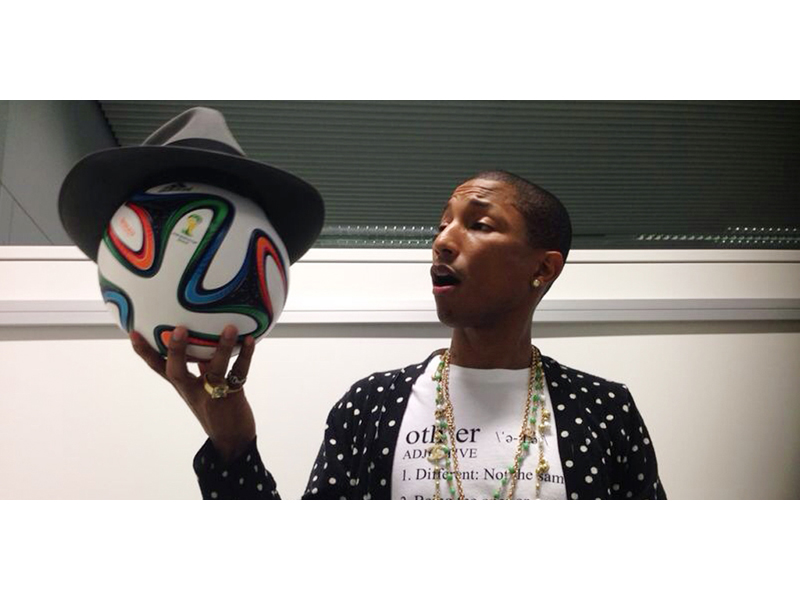 I am personally a @Pharrell fan and sent him a tweet over a month ago to let him know how much my 13-month old baby son loves his song, "Happy," we dance together with his Mom.
Pharrell Williams – Happy (Official Music Video)

On behalf of the Sports Techie community blog and the fan experience, I will send him a link to this blog in hopes of a retweet, if not, no worries, we know Pharrell respects the game of soccer and the adidas Brazuca, the official 2014 FIFA World Cup match ball.
Blogging from our new corporate HQ in Atlanta while at a Starbucks using their free Wi...
Read More